This is an unofficial fansite created with the intention to celebrate an important milestone for the Vtuber Tsunomaki Watame.
Members from the "Watame Club" Discord server banded together in an effort to present this fansite to the world as part of that celebration, as a central hub for all things Watame in hopes to get more people to recognize the hard-working, talented Sheep that we admire.

If you're interested in joining us on these pastures, please follow the Discord invite below. Worry not, we will not grill you, not on the first day anyway...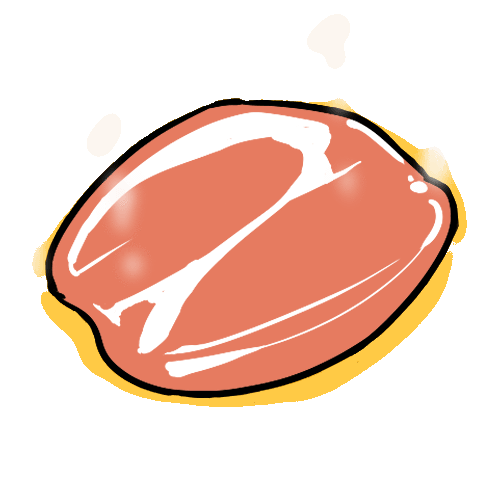 If you see someone named "Helmir", do give him a headpat
Site development
Drooggy / @dorugi20
Domodrak / @domodrak
Matthew Tao
xDanTx / @xDanTx3
Sleepy Child / @sleepy_watamate


Site Translation
- Japanese / 日本語 -
Nasu / @NasuWatamate

- Chinese / 中文 -
Bodoro / @GBD_23
WatameSoCute / @WatameSoCute
​
- Russian / Pусский -
Sleepy Child / @sleepy_watamate
Nesp / @nesp_phieti
Param-pam-pam
​
- German / Deutsch -
Wororg / @Wororg
Ninja Hamster サキ / @MurasakiHamster
​
- French / Français -
Pyrospower / @Pyrospower
Warheart / @warheart8
Ryuran / @ryuraan
- Spanish / Español -
Liteus / @_Liteus_
Watame Virus / WATAME VIRUS
UnkDiamond / @UnkDiamond
Pimster / @PunkPimster
RyougiKyo
​
- Indonesian / Indonesia -
Nietzchan / @nietzchan_Ch
Shane Aoibh
Amano Jack / @Amano_Jack00
​
- Portuguese / Português -
Dark Pobre / @DarkPobre
Yokuho / @Yokuho
​
- Korean / 한국어 -
최강싱하 / @WDsingha
​
Writers
Helmir / @Helmir_G3
Domodrak / @domodrak
Nasu / @NasuWatamate
Drooggy / @dorugi20


Content
Ryuran / @Ryuraan
AyeHom
Yannis De Beule / @YannisDeBeule
@macielpanqueque
Dragston Dev
@PRC_hopper
@kotoharu18
@getsuyohonodera
@tarochan_is_me
Drooggy / @dorugi20
and many, many other Watamates...


Tsunomaki Post Office
Drooggy / @dorugi20
Million Sheep Melody
- Mix -
Glorified Grunt (Wildschwein) / @NotABamCoSpy
- Instrumentals -
Sleepy Child / @sleepy_watamate
Arihel / @Arihel_EN
- Editors -
​Misco / @hiendel_m
Liteus / @_Liteus_
- Vocals -
ChaoticIdiot / @ChaoticIdiot404
Danyo
Dork Angle / @DoreimiDaze
Drooggy / @dorugi20
ExWaltz / @ExWaltz
Howly / @Haugi
Kaminashi Yukine / @Kaminashiyukine
Kowacchun / @Kowacchun
Kurolaff / @Kurolaffx
Liteus / @_Liteus_
Merit / @MeritPI
Misco / @hiendel_m
Nasu / @NasuWatamate
Popolocrois8 / @Popolocrois8
Questia / @questionablitiy
Ryuran / @ryuraan
Sleepy Child / @sleepy_watamate
Sukida / @DaoOfDumbass
Tiny Turtle / @TinySnick
Twilit Shadow
William IV / @FailOgre


WataTown Project
- Technicals -
ZettaiX / @x_zettai
Drooggy / @dorugi20
- Builders -
TsunomakiJesus / @TsunomakiJesus
九尾狐Ninetails
AmanoJack / @Amano_Jack00
Silver / @CSSausage
Billmaster25
Ueha Deka / @UehaDeka
Ryuran / @ryuraan
Commander Sheep / @k1ryun
Pimster / @PunkPimster
Bec0fi / @Bec0fi
.exe
Special Thanks


Tsunomaki Watame
And all Watamates
While discussing what types of project to take on, our Discord came across the wonderfully made fansite for Hoshimachi Suisei: the Hoshiyomi Observatory, which blew our minds with how beautifully and lovingly crafted the site was. Naturally, we also became inspired to do the same for our lovely Sheep.
If possible, please pay their site a visit too - we assure you it will not disappoint.
FAN PURPOSES ONLY. Tsunomaki Pasture is an unofficial, non-profit fan site, made by fans, for fans and is not affiliated in any way with Cover Co., Ltd. or Hololive Production. We are not compensated in any way for any portion of this site, and to the best of our knowledge, all content, images, videos, sounds, photos etc., if any, are being used in compliance with the [Fan Work Guidelines] (https://en.hololive.tv/terms).

WE RESPECT THE PRIVACY OF THE CHARACTERS. We will not share any personal information/pictures/videos which weren't posted by the Characters themselves. We will ensure that the information we share on the site will not impair the dignity or goodwill of the Characters. We will not publish illegal download links to official content, including concerts, voice packs, audios or videos, and all other merchandise and content, related to the Character's work and career.

‍WE DO NOT OWN ANY MEDIA DISPLAYED ON THIS FAN SITE. Photos, audios and videos published on this fan site are fully owned by their respective authors/owners. We do not claim anything as our own.

‍NO COPYRIGHT INFRIGMENT IS INTENDED. If you own any content displayed here and want it to be deleted, please, contact us immediately.

WE STRIVE TO POST ACCURATE INFORMATION. The information given by this site is for general guidance on matters relating to the Characters. Even if Tsunomaki Pasture takes every precaution to ensure that the content is both current and accurate, errors can occur. Tsunomaki Pasture is not responsible for any errors or omissions, or for the results obtained from the use of this information.

‍THE VIEWS EXPRESSED ARE THE AUTHORS' ALONE. Tsunomaki Pasture may contain views and opinions which are those of the authors and do not necessarily reflect the official policy or position of any other author, agency, organization, employer or company, including Cover Co., Ltd. or Hololive Production.